Afissos, Mirto Apartments: Afissos Pelion apartments studios kitchenette
Afissos, Mirto Apartments: Afissos Pelion apartments studios kitchenette
Afissos, Mirto Apartments: Afissos Pelion apartments studios kitchenette
Afissos, Mirto Apartments: Afissos Pelion apartments studios kitchenette
Afissos, Mirto Apartments: Afissos Pelion apartments studios kitchenette
Afissos, Mirto Apartments: Afissos Pelion apartments studios kitchenette
Afissos, Mirto Apartments: Afissos Pelion apartments studios kitchenette
Afissos, Mirto Apartments: Afissos Pelion apartments studios kitchenette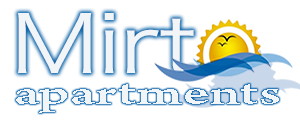 Book online
The ideal destination to relax and the perfect base for day excursions to other villages of Pelion.

In Afissos everything is nearby. The square in the center of the village with the stonemade creek and the picturesque tavern is a small oasis surrounded by tall trees . The village's church, Saint Marina, is located just above. On the bottom edge of the square there is the market from which you can get the necessary and just a few metres away two bakeries with fresh delicacies.

On the main road along the beach, there are cafe, taverns, pastry. Try a cold coffee, a freshsquized juice or if you desire full meal, fresh fish, spetzofai, moussaka or why not a cold beer or ouzo accompanied by traditional Greek delicacies. And if you want a snack there is always the option for a juicy kebab, a pie, a savory crepe or a hot pizza.

In the afternoon explore the interior of the village walking in the cobbled paths till the chapel of Saint Irene.

In the evening stroll along the beach and enjoy a dreamy sunset sitting on a bench overlooking the sea. You can visit a tourist shop, to choose a souvenir gift for your loved ones. And then, after you satisfy your gastronomic concerns in a tradinional tavern, relax listening to music while drinking your favorite drink in one of the four bars next to the sea.