Services, Mirto Apartments: Afissos Pelion apartments studios kitchenette
Services, Mirto Apartments: Afissos Pelion apartments studios kitchenette
Services, Mirto Apartments: Afissos Pelion apartments studios kitchenette
Services, Mirto Apartments: Afissos Pelion apartments studios kitchenette
Services, Mirto Apartments: Afissos Pelion apartments studios kitchenette
Services, Mirto Apartments: Afissos Pelion apartments studios kitchenette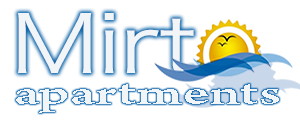 Book online
Breakfast Time
Enjoy a beautiful breakfast, in 20m from our house, by the sea.
We have 2 choises for you:
a.Bread, butter, marmelade, honey, mereda, tost with turkey and cheese, boiled egg, filter coffe or greek coffe, juice, milk
b. Fried eggs with bacon, tomato, feta, bread, filter coffee or greek coffe, juice, milk
Breakfast is served 9.00 a.m. -11.00 a.m.
In case of bad weather, you can sit inside.
Apartments Facilities
Free WiFi Internet

Private parking (100 meters)

Garden with two communal tables

Enclosed spacious courtyard

Cleaning / Changing linen , towels every 3 days

Babycott after discussion
Chidren Facilities
Children's wooden furniture

Children's library

Board Games

Rentals
Bikes rental:    18€ up to 4 days rental
                         15€e over 5 days rental
E-mountain bikes rental: 30€ up to 5 days rental
                                         27€ over 6 days rental
Delivery and return of bicycles free of charge from our place.