Activities, Mirto Apartments: Afissos Pelion apartments studios kitchenette
Activities, Mirto Apartments: Afissos Pelion apartments studios kitchenette
Activities, Mirto Apartments: Afissos Pelion apartments studios kitchenette
Activities, Mirto Apartments: Afissos Pelion apartments studios kitchenette
Activities, Mirto Apartments: Afissos Pelion apartments studios kitchenette
Activities, Mirto Apartments: Afissos Pelion apartments studios kitchenette
Activities, Mirto Apartments: Afissos Pelion apartments studios kitchenette
Activities, Mirto Apartments: Afissos Pelion apartments studios kitchenette
Activities, Mirto Apartments: Afissos Pelion apartments studios kitchenette
Activities, Mirto Apartments: Afissos Pelion apartments studios kitchenette
Activities, Mirto Apartments: Afissos Pelion apartments studios kitchenette
Activities, Mirto Apartments: Afissos Pelion apartments studios kitchenette
Activities, Mirto Apartments: Afissos Pelion apartments studios kitchenette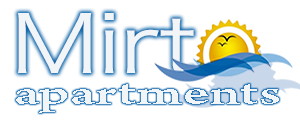 Book online
HORSE RIDING LESSONS & CLUB

ΙFOM (Horse Riding Club of Milies) plans and carries out horseback riding trips (one-hour rides for beginners and full-day rides for experienced riders) in order to help children and grown-ups to get in touch with the horses and have a pleasant moment in the natural environment of Pelion.
For more information visit: www.ifom.gr

HERBOLOGY - SEMINARS IN NATURE - TREKKING - HIKING - BEEKEEPING
Indulge in an experienced botanist, a psychologist who has been involved for years in experiential seminars in nature and also within her lab. You will discover activities and experiences that you have not met and she will give you a different approach to coexistence with Mother Nature!
Information and details as well as contact information on the page:
www.natureexperience.gr & www.natureseminars.gr 

CYCLING TOURS

From beginners who want a ride in selected beauty spots to athletes seeking intensity and adrenaline, Rastoni Guesthouse in cooperation with Montis Ordo offer choices of trips through the trails of Pelion. Day trips or multi-day programs are adapted to the abilities and requirements of people who love both nature and cycling.


CYCLING IN PELION
BIKE RENTALS: Additionally, Montis Ordo offers bikes and equipment for rent. For exploration or travelling around during your holiday, the bike is the ideal medium. With the help of a map you can encounter calm fishing villages, secluded beaches and travel comfortably and independently.
EQUIPMENT DELIVERY: Upon renting the bike, Montis Ordo supplies you the basic equipment consisting of helmet, lock, lights and replacement inner tube. There are also child seats available for children who still are not able to pedal. Bikes can be delivered to Rastoni Guesthouse so that you can start cycling immediately.
WALKING TOURS: The trails and paths of Pelion unite the villages, from ancient times transporting people, goods and culture. Montis Ordo is your host and guide to them. Through us learn about the place, its history and myths.
FOR MORE INFORMATION VISIT: montisordo.gr

SCUBA DIVING

Your hobby ... our profession!

Almost 20 years before, a new dive equipment store was opened in the center of Volos. The name of it, Zoumbosub. A family business which was created out of love for the sea and the underwater activities. The beautiful beaches of Pelion and Pagasitikos bay were, and still are a magnet for all those engaged in underwater activities and not only. Zoumbosub, aiming at the development of diving activity in the area, offered equipment, information and advice to candidate divers. Considering the seriousness and responsibility the underwater enviroment requires, the bussiness suceeded to strengthen and grow in the following years.

As part of the continuous improvement of services and recognizing the importance of education for divers, Zoumbosub diving school was created . From 2006 until today, Zoumbosub offers comprehensive services to its customers which include training, diving excursions and diving equipment sale.

In 2009 the dive base was created in a village with island character, called Afissos. The diving center is located in wonderful place with private parking. Through our facilities we provide equipment rental, special place to rinse and dry your equipment, gear up place, lockers for your personals belongings and plenty of space with shadow to relax before and after your dives. Kallifteri beach provides ideal conditions for training and discover scuba dives. The inflatable specialized diving boat, 7.5 meters length, transfers divers to plenty dive sites around Pagasitikos gulf.

In the year 2013, Zoumbosub Diving Center has the 5 star distinction from PADI and provides training in recreational, professional and technical diving.

Information: www.zoumbosub.gr