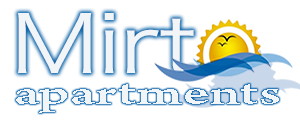 Book online

You can rent a boat for a whole day!
And in fact without even having a diploma !!!
And the best part? We  can have it available for you at 30m from Mirto Apartments !!! Get out of our hostel, get on the boat and leave !!!!
We have two suggestions for you:
A.The first is Volos Pelion Rent a Boat.
Alexander can bring you the boat to the pier of Afissos, at about 10am  and you can return it to the same point at 6 pm. The boat can accommodate up to 5 people.

 Inside the boat there is a gps device that ensures that its position can be located at any time.

Alexander also gives you a gps device with predefined suggestions, as far as the possible best routes you can follow. He explains the necessary instructions needed for the operation of the boat and then you are free to go
For more information look at : https://www.pelionboats.gr
B. Our second suggestion is Pelion Rent a boat in Kato Gatzea. It is 9 km from Afissos, about 15 minutes by car.
When you receive the boat they give you a half hour lesson to show you how the engine works and to give you the necessary instructions. They have boats that serve from 4 to 7 people. Of course there are life jackets for adults and children
They suggest possible routes and beaches which you can find with the GPS of your mobile. According to Dimitris, the signal is crystal clear in the Pagasitik Golf. You return before sunset.
Dimitris and his partner are there all day around in case you need anything. They usually move with their personal boat in the area where you are moving so as to make you feel completely safe.
For more information you can browse at : https://www.pelionrentaboat.com