About us, Mirto Apartments: Afissos Pelion apartments studios kitchenette
About us, Mirto Apartments: Afissos Pelion apartments studios kitchenette
About us, Mirto Apartments: Afissos Pelion apartments studios kitchenette
About us, Mirto Apartments: Afissos Pelion apartments studios kitchenette
About us, Mirto Apartments: Afissos Pelion apartments studios kitchenette
About us, Mirto Apartments: Afissos Pelion apartments studios kitchenette
About us, Mirto Apartments: Afissos Pelion apartments studios kitchenette
About us, Mirto Apartments: Afissos Pelion apartments studios kitchenette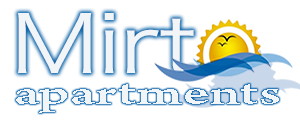 Book online
Experience the unique architecture of a place where the famous Centaurs
of Greek mythology come from!
.
Here's the story of Mirto Apartments Family Settlement...


Mirto Apartments is a charming guesthouse, just a short distance from the sea, operating for thirty years under the care of the family Sofiadi. Minio and Ilias, a special educator and an electrical engineer, decided to stay in the village and get involved with love in their family business. They are ready to welcome you and help you with anything you need, so as to feel right at home.

Our small accomodation is located in the central square of Afissos. Once you reach the village, you can find the square right after "Glaros" restaurant. Turn left inside it. You will meet Mirto Apartments in 20m on your left hand , just opposite the tavern, you will see there. Park in the yard to take off your luggage. There we will welcome you and give you the key for the private parking.